Founded in 1987 by Maurice Pogoda, Pogoda Companies includes Pogoda Management Co. and The Pogoda Group, Inc. Both are based in Farmington Hills, Michigan.
Pogoda Companies employs only the finest highly trained professionals in our suburban Detroit headquarters and on-site at management accounts throughout the Great Lakes.
Our success is based on the personal attention and care that we give every property sale or management assignment. We draw on our knowledge of marketing, human resource management, financial controls, property maintenance and market data to provide you the best possible service. While guided by extensive experience and foresight, we look beyond traditional approaches to satisfy our clients' needs.
Maurice Pogoda, Chairman & Founder
Maurice founded Pogoda Companies in 1987 and, as Chairman & Founder, is responsible for overseeing Pogoda's overall operations and for assembling its staff of professionals. Since its inception, Maurice has created a nationally known company that has brokered over 90 self-storage properties representing more than $325 million in sales; managed and/or owned 68 facilities with over 4,275,000 square feet of storage; and built or renovated 18 storage properties. Pogoda Companies consistently ranks among the top 35 management companies in the U.S.
A native of Brooklyn, New York, Maurice is a graduate of the University of Pennsylvania and received an MBA from the University of Michigan in marketing and finance.
Beau Agnello, Senior Vice President of Operations
Beau Agnello joined Pogoda in 2021 as Senior Vice President of Operations. Beau leads operations for Pogoda's self-storage portfolio. He plays a crucial role in developing strategic plans for the company's continued growth, maximizing the investment value of all owned/managed properties, maintaining the most up-to-date policies and procedures, and being at the forefront of trends within the self-storage industry. Beau has a people-first mindset in his approach to the employee and customer experience.
Adam joined the company at the beginning of 2018 to identify new avenues of growth both within and outside of the self-storage industry.  He strategically seeks new opportunities to purchase existing self-storage facilities and to develop new ones.  Prior to joining Pogoda Companies, Adam was a Vice President at East End Capital, a private equity real estate company based in New York City, and was responsible for finding and sourcing all New York acquisitions.  Over his eight-year career at East End, Adam was an integral part of all acquisitions and asset management activities, facilitating East End in the purchasing of $1.5 billion of office, retail and multifamily properties. Adam's background in both acquisitions and asset management affords him the ability to creatively structure deals, discover value-add potential within properties, and detect operating inefficiencies.
Pogoda Companies' strong reputation and network within the industry has aided Adam in sourcing deals, while his experience assessing over 300 deals a year at East End Capital provides him with an incomparable ability to evaluate untapped potential.  In addition to acquisitions, Adam collaborates with the entire Pogoda team to evaluate ways to continually modernize and streamline everyday operations of the existing portfolio.
Daniel M. Pogoda, Vice President of Finance
Daniel joined Pogoda Companies in late 2021 to oversee financial performance, optimize revenue, and exercise diligent control over expenditures. Daniel's main responsibilities include budgeting, forecasting, CapEx analysis, and overseeing performance of new projects as the company expands and innovates.
Prior to joining the company, Daniel worked in a variety of corporate Finance roles for Fortune 100 companies including General Motors, United Airlines and YUM! Brands. His responsibilities included performing analyses on large scale capital investments, overseeing multi-billion-dollar level budgets/forecasts, and providing strategic insight into international expansion opportunities and technological investments. His most notable project was managing the analysis and execution for construction of a $230M training facility while at United.
Michael Pogoda, Vice President of Acquisitions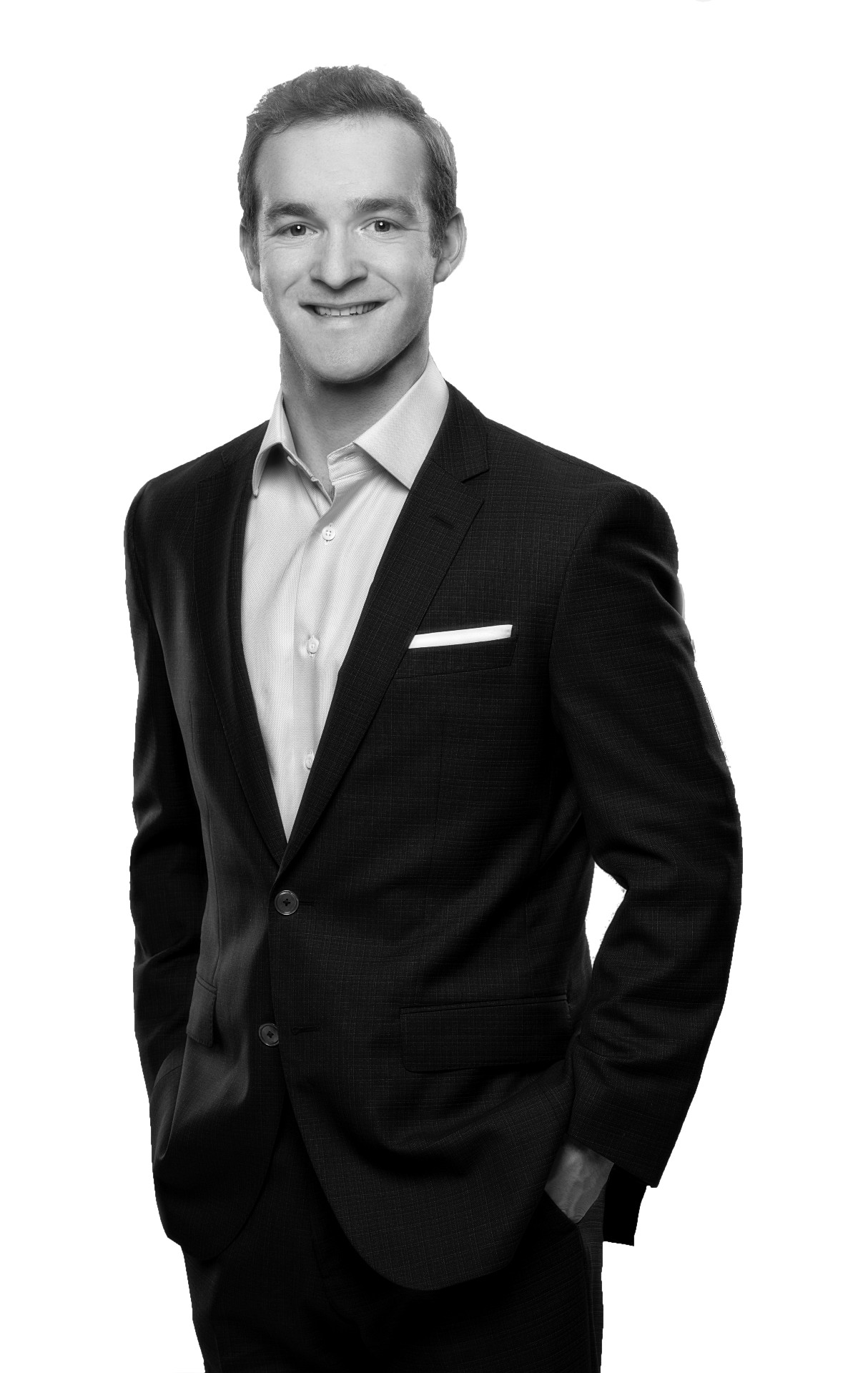 Michael joined Pogoda Companies in January 2020 to strengthen the company's aggressive national expansion campaign. Michael's main responsibilities include acquisitions, asset management, and underwriting.
Prior to joining Pogoda, Michael led acquisitions for Gindi Capital, a privately held investment company specializing in the value-add, repositioning, and development of retail and mixed-use assets across the United States. Based in New York City, Michael was responsible for sourcing acquisitions nationwide. His most notable role was being actively involved in a $300 million dollar retail development project in Las Vegas and was integral to its acquisition and asset management strategy.
Chriss Michalopoulos , Senior Regional Manager
Chriss Michalopoulos is an experienced and results oriented management professional. He has been a Regional Manager with Pogoda since 2011. Graduating with a Bachelor of Finance Degree from the University of South Florida, he specializes in steering and directing all aspects of his region's operations, administration and budgeting. Chriss has over twenty-one years experience successfully managing multiple hotel and self storage property portfolios across North America and Canada.
Chriss' strengths include decisive leadership, the ability to seamlessly implement the latest industry innovations and knowledge in all aspects of accounting with a thorough comprehension of financial statements. He takes pride in his ability to feel the pulse of the market based on his detailed understanding of self storage.
Nicholas McDuff, Regional Manager
Nicholas McDuff brings nearly a decade of self-storage experience to the Pogoda management team.
He is a seasoned professional with strong leadership skills and extensive budgeting, financial reporting, and contract management experience.  Nick excels at coaching and mentoring others, and really enjoys fostering learning relationships with the managers with whom he works.  He is passionate about business process improvement especially as it relates to increasing operational efficiency; he is always looking for ways to work smarter and not harder. He has a knack for quickly assessing situations and developing a plan of action to address customer concerns with integrity. His entrepreneurial spirit brings focus, creativity, and commitment to his work. Before his career in self-storage, Nick owned and operated a retail cellular phone business in Metro Detroit.
Nick is an avid sports fan with a love for football.  He enjoys spending time with his wife, three children, and two dogs.
Tom Willett, Construction Manager
Tom brings over 40 years of industry experience to the organization and has worked in all facets of real estate development including site selection, entitlement, ground-up construction, and asset management. He spent sixteen years at a national self storage REIT in construction management, directing projects including traditional drive-up, remodels, retail conversions, and multi-story climate controlled developments. He has extensive knowledge of the self storage building components, systems, and construction techniques. Tom has managed projects in thirteen different states and excels at keeping projects organized and on schedule.
Tom is originally from the Buffalo, NY area and has served on his town planning board and volunteer roles for youth sports. Outside of work, he enjoys spending time with with his children and grandchildren, gardening, sailing, and hiking.
Dave Destross, Controller
As the controller for Pogoda Companies, Dave oversees all functions of the accounting department including receivables, payables, reconciliations, financial reporting, cash flow and budgeting.
Prior to joining Pogoda in 2011, Dave had worked in the hospitality industry for 14 years culminating in the position of corporate controller.  His extensive accounting experience in that arena proved to be a seamless transition to the self storage industry.
Dave attended Western Michigan University where he earned a BBA in Accounting
Kristin McCombs, Operations Manager
Kristin McCombs began her self-storage career over a decade ago with an industry REIT where she managed and onboarded multiple acquisitions. She came to Pogoda Companies in January 2021 looking forward to new opportunities in the self-storage industry. Kristin brings an expertise in efficiency using a data driven approach to lead & monitor operations. She is a continuous improvement & process change specialist with a background in Lean Six Sigma. Kristin uses her 16 years of management to maximize customer experience & service.
Kristin attended the University of Michigan. In her free time, she enjoys teaching & volunteering with various music education organizations in the Metro-Detroit area. She is an active member of the APCC and Gaelic League of Detroit. Outside of work she has a passion for kayaking Michigan's waterways & gardening.
Jay Catrib, Human Resources Manager
Jay ensures that the behavior of the team is aligned with the mission of the company. Jay continuously cultivates the company's culture to ensure that the team enjoys coming into work every day. Hiring the right people, training them to become specialists in the industry, recognizing their achievements, and monitoring their impact on the customers experience are all the things that Jay oversees and is extremely passionate about. Jay became a Pogoda Companies team member in 2020 and has over 20 years of recruiting, training, mentorship, leadership, and organizational behavior experience. Jay received a bachelor's degree in Business Administration from the University of Michigan-Dearborn.